Side 3).
...
" Big step in the time II " ...
year 2014
2014.01.11
So we have next year in the calendar of our life here and I'll throw a few more pictures from today's flying. Unusual warm weather in January, I was with my friend Tomas Panocha used to fly over our hourly lump. We flew north Bohemia. Thomas landed in Teplice, and I made ​​a trip Teplice - Litvinov - Most - Louny - Teplice - LKRO.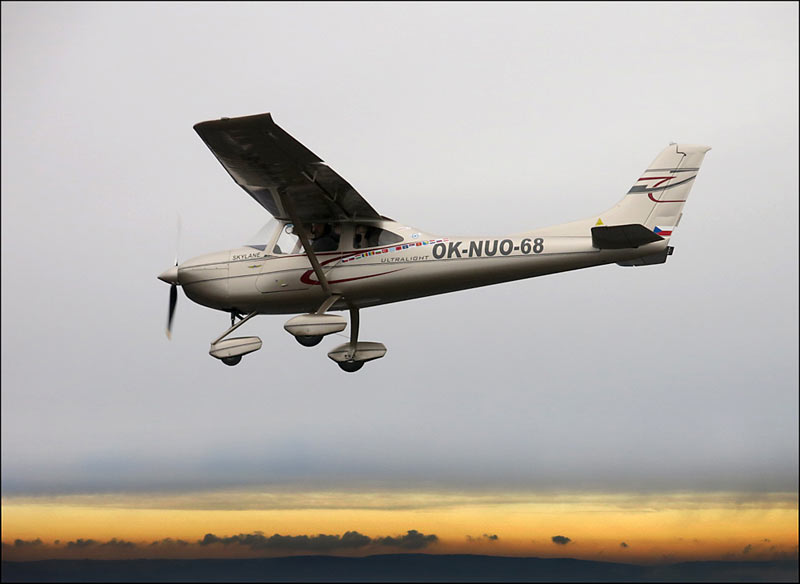 This first picture show OK-NUO-68, gold Skyline, Tomas fly with.
The second photo made by Tomas. It is the Eurostar OK-EUR-07, I flew myself. On the picture is nice to see a camera, which I hold in my hand and filming aircraft in the group. It is perhaps the only picture where I am on the plane, taking photos of other aircraft. As I mentioned somewhere on the web maybe wrote, it's a feature / drawback of all photographers ... are not mostly in the photos.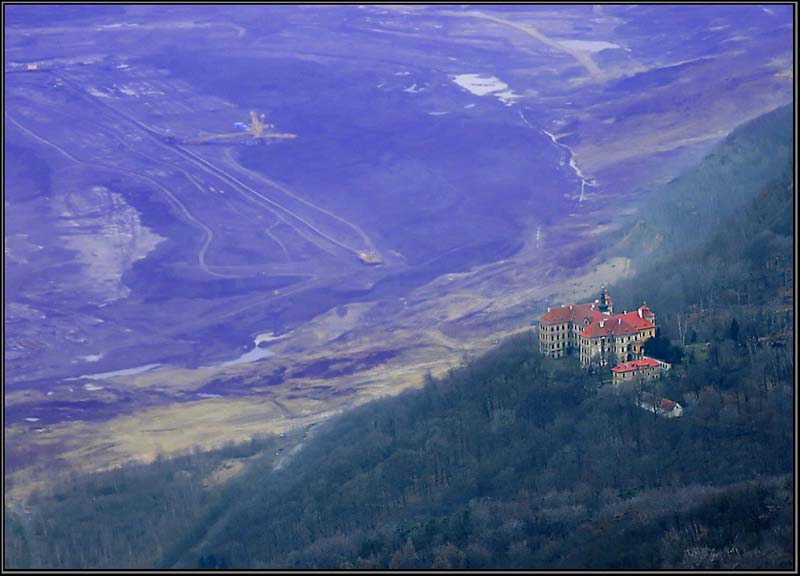 This little graphically retouched picture, I called the "Who's Who"!!
There is photographed castle in northern Bohemia, under its suburb in the background "cover them" surface coal mining. I wonder if common sense will prevail in the future, and future generations will shoot the same lock or lock dough and place will be just another hole was flat and mud. Time will tell ...
* Short video from this flight I want show you below :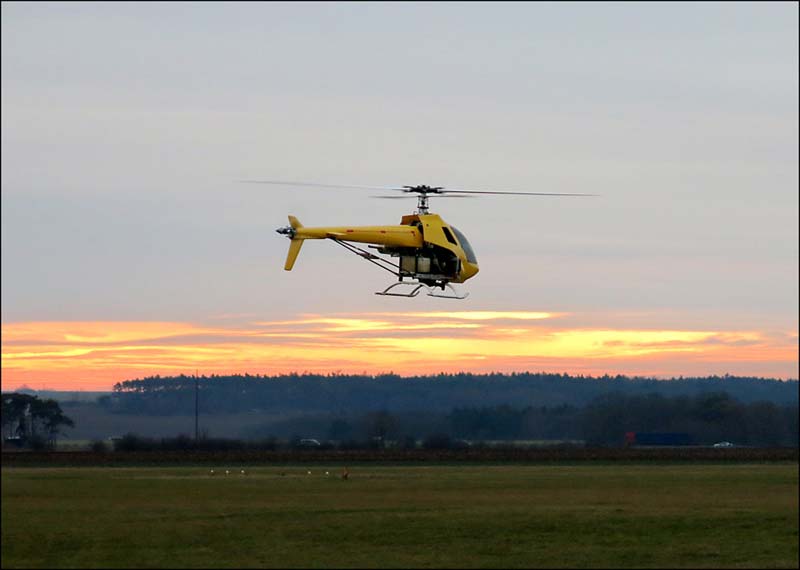 After landing at the airport I still went with Thomas "ventilate" the helicopter with an internal combustion engine. It flies really well and that it has proficient in hand. It is big Radio Controled helicopter.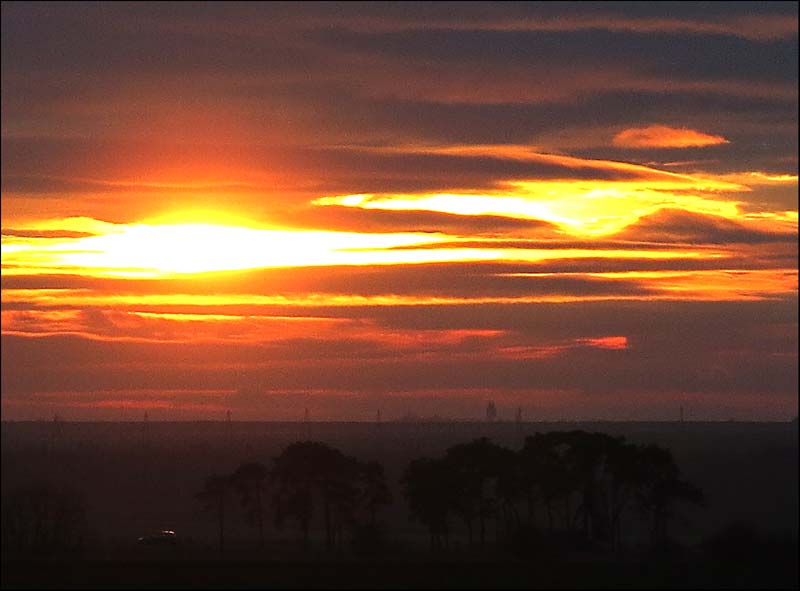 For today, we say goodbye once sunset photo shoot of LKRO. So see you again sometimes ...